Grow with our support. Our Client may take advantage of know-how arising from many years of experience that we have gained on the market of financial services. What gives us inspiration in our everyday work is most of all listening to Clients and drawing attention to the nature of the line of business so as to understand and develop the right financial model. An access to capital is a key element that determines business existence and development.
We carefully listen to what the Client says and to their business ideas. We are building models by comprehending a concept, i.e. we convert our Client's ideas into a financial model. Banks and financial institutions offer similar products only theoretically. The truth is they differ in how they assess the risk and in how they perceive individual economic sectors. The picture is variable and it is frequently determined not only by a current economic and market situation but also a handful of other factors.
We follow such trends and understand the changing conditions as we constantly consult and maintain relationships with financial institutions. Our aim is to provide our Clients with high quality services by adjusting the product we offer and allocating it to the right financial institution.
We realize that in the world of changing business environment and competition, companies need financial security adequate for their needs. We do not follow beaten or routine tracks but instead we create innovative solutions that provide access to products used by big corporations. We understand that most medium-sized companies do not have their own consulting or advisory services that might support the management and shareholders in running the business, and the access to services is limited.
Our assistance throughout the funds acquisition process will give you a huge negotiating leverage and fact-based support for your business projects, indicating and providing you with optimal sources of funds.
We influence the process of negotiating with banks, making it shorter and efficient and securing clients' risks. We participate in negotiations of loan terms and conditions, improving the provisions. When we have analyzed your needs, we will be able to offer you an optimal financial model tailored to your needs and line of business.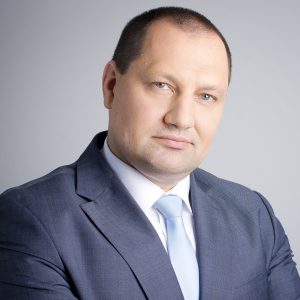 Benedykt Wiśniewski
Managing Partner