Leasing Finance Arrangements
As a professional you know perfectly well that incidental participants of your business sector do not stand any chance with you. You know more, you are experienced, and if necessary you can navigate through a bunch of provisions or interpretations.
But do you realize that this is exactly what the lessors executing a leasing agreement with you feel like? They are leasing professionals and their experience beats hands down experience of any client they serve. As a consequence, we observe a strong lack of balance of competences, which in turn means that they may include many extremely adverse provisions into leasing agreements (in particular General Terms and Conditions of Leasing Agreements) or when negotiating the price – word the agreement so as to hide an actual leasing cost.
When you deal with such situations, it is worth asking some specialists for help, especially if the agreement you arrange is complicated or of high value. Because MGW CCG's experts come from a leasing sector where they have worked for a long time – no leasing holds any secrets for them. However, we are not a leasing broker and we do not work on a commission basis with any leasing company. Our job is to provide active support for those companies that wish to obtain leasing funds and this is them that we work for, being paid some fair remuneration directly from them. Our role is much broader and it may include:
Selecting the right form of financial support depending on the purpose of transaction (an operating leasing, finance leasing, off-balance sheet leasing, sale and leaseback, rent or hire, leasing loan)
Optimizing a leasing transaction structure depending on the purposes the leasing agreement is supposed to serve with parallel tax optimization (selecting the right leasing period, optimal amount of deductibles and the final value, selecting the transaction currency and interest rate that the agreement will be based on).
A leasing market review in order to select a lessor that might optimally meet lessee's needs (low financial cost, implementing the expected transaction structure, etc.). For major or more complex projects we may develop and execute a several-step-process in order to select the final lessor, while maintaining full transparency of this process.
Representing the prospective beneficiary before leasing companies throughout the risk valuation process after a leasing application is filed
Negotiating terms and conditions of leasing agreements and General Terms and Conditions of Leasing Agreements (GT&CLA) on behalf of a prospective beneficiary in order to minimize risks therein.
Verifying if the draft leasing documentation prepared by the Lessor is correct (the leasing agreement, GT&CLA, specification, a blank note, a promissory note and other appendices and documents attached to leasing agreements).
Thanks to our assistance your leasing agreements will be cheaper (with lower interest rates) and they will be more secure because unfavorable provisions will be eliminated.
We may provide such services selectively or as a service package. We offer the following service packages and cooperation models:
Professional Support Package
If you wish to gain maximum results connected to organization of funding for your investments needs, both in terms of the leasing price and security of agreements, we offer our maximum support with project execution; it includes organization and completion all individual stages, from preparing a request for proposal, project documentations, collecting offers and verifying them, negotiating legal conditions of agreements, all through supervising the execution of final leasing agreement.
This will enable us to assess the current market situation to the fullest extent and select a fully optimal offer. We strongly recommend this option for big and complex projects worth many millions, where even a simple mistake may lead to painful consequences.
MGW CCG will provide the following services as part of this package:
Selection of form and structure of funding.

A comparative analysis of pros and cons of a financial leasing/loan/cash/long-term hire/off-balance operating leasing,
A detailed calculation taking into account Client's situation and preferences, including a comparison of the above-mentioned funding forms,
Setting an optimal funding structure given Client's fiscal (CIT, VAT) and accounting aspects (period vs. depreciation, preliminary fee, buyout, currency, etc.).

Selection of a financial partner and the scope of services they offer.

Conducting a multi-level offer competition among leading Financial Institutions specializing in such transactions covering all relevant financial parameters of agreements, including additional costs such as vehicle insurance and settlement (internal, external, installments, many years, coverage, indemnifying clauses, extra products such as roadside assistance, GAAP, etc.), registration fees, etc.
Negotiating price conditions with a selected partner, including the Pricing Tariff,
A detailed analysis of economic and legal risks arising from draft agreements,
Negotiating terms and conditions of all agreements.

Project start up support.

Assistance with executing agreements,
Assistance with ordering vehicles,
Assistance with collecting assets,
Assistance with activating agreements and calculating the final value of assets.
The remuneration for this package will consist of a flat-rate payment [flat rate payment] for execution of the analysis and the offer (a teaser, business plan, request for proposal, etc.) and an agreed percentage success fee [success fee]
Negotiations Support Package
MGW CCG may provide support through every stage of negotiations within the agreed framework of agreement. We will not act directly before lessors but stay "in the shadow" and audit individual stages of the project, from filing offers through signing your agreement. We may be present at the meetings with leasing companies or assess the materials received by e-mail. After each stage you will receive a summary and guidelines for further works.
This kind of cooperation model is a reasonable choice if you have good relationships with leasing companies that you wish to maintain and take care of, but on the other hand you want to verify the flexibility of offers and the real market competitiveness of your leasing partners.
As a result you will improve your own competence, presenting yourselves as professionals on the market and not disclosing that some tasks are outsourced.
This option contains also some partial variants, i.e.:
Acting jointly before leasing companies (if this is deemed advisable with regard to fast evaluation of offers and legal terms and conditions)
Representing a Client before selected leasing companies beyond their own contacts – MGW CCG will contact them under a power of attorney and ask for their offer, and then conduct negotiations, present the outcome and compare it with other offers received.
The remuneration for this package might be a flat-rate payment [flat-rate payment], or calculated on a per hour basis if participation of MGW CCG could not be clearly classified as quantifiable actions [an hourly rate fee]. Irrespective of the form of support we would also expect a small percentage commission [success fee].
GT&CLA Negotiation Package
Our task may also be only to conduct an audit of leasing agreements we receive. After completing the audit we draw up a report with guidelines for negotiations and indicating which provisions must be amended because the risks they entail are unacceptable and they carry a real threat of losses throughout the term of leasing.
Obviously, upon you request, we may also undertake negotiations of legal conditions, by ourselves or together with you, recommending you further actions and indicating the companies whose agreements carry fewest risks.
This aspect is frequently and commonly unappreciated. It assumes full integrity and partnership of leasing companies, which in practice might or might not be true. There are known cases of extremely biased interpretations of provisions of leasing agreements or taking ruthless advantage of a possibility of increasing the leasing costs.  We have pointed that out in our publications many times [GT&CLA ranking].
Sometimes as a consequence of changing terms and conditions of agreement, the offer that seems to be the cheapest turns out to be associated with extremely high costs that considerably exceed competitive offers that were rejected during the negotiations stage.
Let us say that again,
"Do not ignore the risk arising from GT&CLA!"
This may protect you from results of amendments of policies of leasing companies.
A small flat-rate payment for our audit is nothing compared to the risk that you face out of ignorance [flat-rate payment]. If we participated in negotiations, we would charge an additional fee depending on the number of hours spent on that process [an hourly rate fee].
Low Price Package
You might task us with the job of finding the lowest possible price offer for a planned investment. In such case we would expect to be presented your best price offer and our job would be to present the most cost-effective price conditions.
The remuneration for this support package is fully based on the difference of margin profits in the offer presented by MGW CCG compared to the offer presented to MGW CCG as the best available offer when executing the agreement. Obviously, it is calculated as success fee on the amount of planned contract [success fee].
Depending on the scope and form of services, MGW's remuneration may be flat-rate, fixed amount agreed, an hour cap and hourly rate applicable at MGW CCG or as a fee based on the value of leasing agreement. Joint options of remuneration are also available, especially with more complex projects.
See also: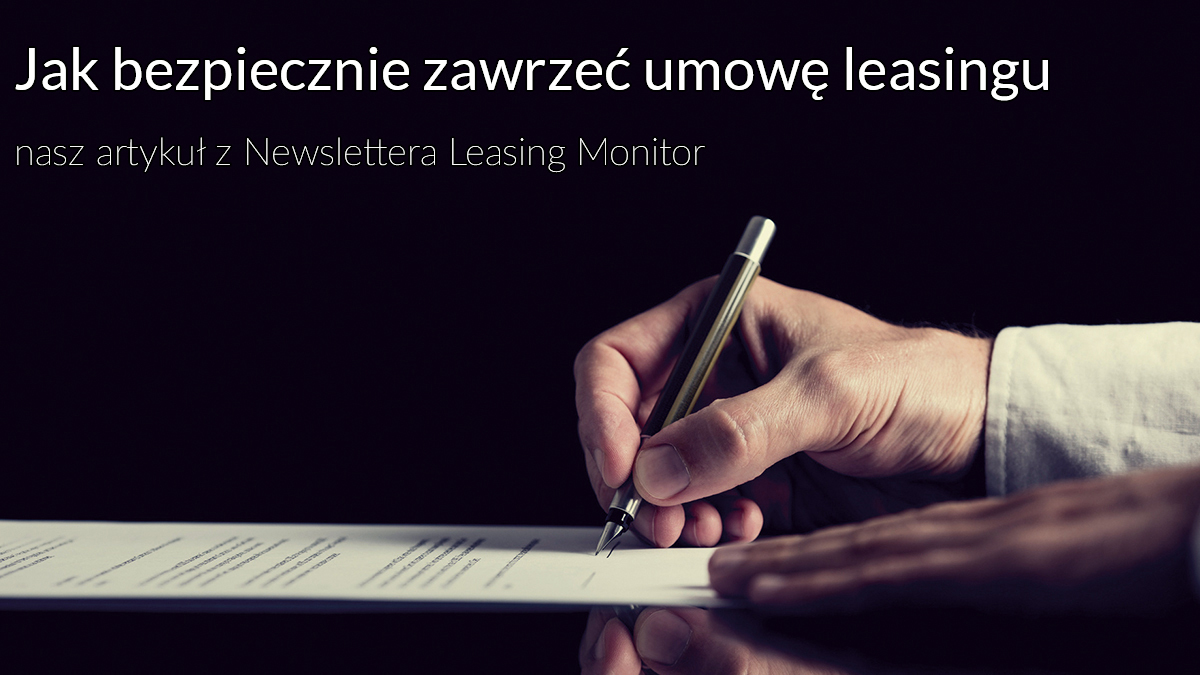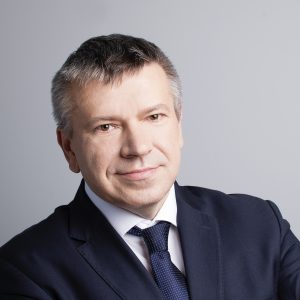 Mariusz Grajda

Managing Partner
---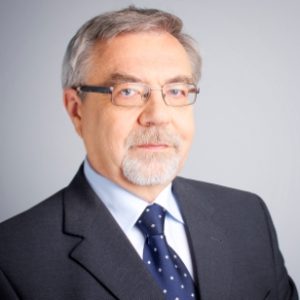 Jarosław Melon
Product Manager