About us
MGW CCG is a fully independent and professional financial advisor. We wish to provide comprehensive support to medium-sized enterprises in Poland to help them take financial decisions, in particular those about acquiring funds for developing their businesses. At present our team consists of about 20 experienced specialists with many years of experience on the financial market. MGW CCG leaders bring experience in holding top management positions in recognized Financial Institutions.
What is Leasing Monitor?
Leasing Monitor is a number of services related to management of your leasing agreements and providing you with an option of exporting your accounting details from documents issued by leasing companies directly into your accounting systems (automation processes), and optimizing service costs of prior leasing agreements.
Who do we target?
Our offer is intended for medium and large businesses that value security associated with properly arranged financial transactions and low financial costs of such agreements. We support their financial structures, offering them professional know-how pertaining to leasing agreements, loan contracts, factoring or restructuring processes. On the other hand, our offer that includes Business Consulting is aimed at both Investment Funds and businesses that need assistance with developing business plans, financial projections or estimates.
What type of financial institutions do we work with?
We are a consulting company working at the commission of businesses, undertaking tasks related to finance arrangement, solving problems between the Lessor and Lessee or Beneficiary, or implementing restructuring processes. We take every effort to negotiate the best financial and legal terms for our Clients. Therefore, we need to be fully independent of Financial Institutions and focus on achieving goals agreed on with our Principals. As such, we do not charge banks or leasing companies with any fees. Although we are not bound by any agreements with such Institutions, we know very well how they are operating, we realize the negotiable conditions and relations, all based on dozens of prior projects.
2 bill.+
of restructured capital
5,000+
administered leasing agreements
1 bill.+
arranged financing
Competence and expertise
Long-term experience in providing comprehensive support for medium-sized businesses in Poland.
Flexibility
We can respond promptly and accurately to changing economic conditions, market requirements and customers' needs.
Trust
So far we have gained trust and satisfaction of over 2,000 clients.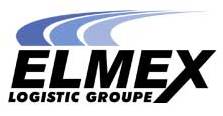 ADMINISTRACJA PAKIETEM 91 UMÓW LEASINGU

NEGOCJACJE TREŚCI NOWYCH UMÓW LEASINGU


SZCZEGÓŁOWY AUDYT UMÓW LEASINGU


SZCZEGÓŁOWY AUDYT 187 UMÓW LEASINGU

ADMINISTRACJA PAKIETEM 146 UMÓW LEASINGU


ORGANIZACJA FINANSOWANIA W POSTACI LEASINGU (statek handlowy M/V Corina )

NA ŁĄCZNA KWOTĘ 3 000.000,00 EUR
(trzy miliony euro)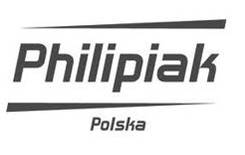 ZARZĄDZANIE PORTFELEM 75 UMÓW LEASINGU

ORGANIZACJA FINANSOWANIA W POSTACI LEASINGU NA AUTOBUSY
NA ŁĄCZNĄ KWOTĘ 64 059.592 ZŁ

PROGRAM RESTRUKTURYZACJI ZADŁUŻENIA NA ŁĄCZNĄ KWOTĘ ok. 89 000.000,00 ZŁ

LIMIT FACTORINGOWY NA KWOTĘ 1 800.000,00 ZŁ

SZCZEGÓŁOWY AUDYT 34 UMÓW LEASINGU ORAZ WSPARCIE PRZY ORGANIZACJI FINANSOWANIA
If you want to have a no obligation conversation with us about any issue that we deal with, please fill in a simple contact form below. We will contact you and arrange a convenient time and place of meeting.
Subjective ranking of General Terms & Conditions of Leasing Agreements
The latest report