Leasing Agreements Restructuring
All businesses must keep in mind that one day they might not have sufficient funds to pay their liabilities. The reasons are different, but the result is always the same. Irrespective of the accruals, there is no cash at hand and something must be done about it.
Unfortunately, businesses quite frequently try to wade away the reality with a magic wand. They assume the problem to be only temporary ("everything has been fine before"), or they try do sit it out ("everything will be fine"). Both ways are very risky. As a rule, lack of funds is not a result of a short-term liquidity impairment, but it is a symptom of a systemic problem (market changes, delayed inflows, financial investments with short-term liabilities, etc.).
As part of the Leasing Monitor MGW offers supervision over regularity of payments from leasing companies and should any late payments occur, we signal this and propose restructuring measures. The more effective each action is, the sooner the right diagnosis is made and the right problem solution is found.
Also the companies that do not take advantage of our package may count on our support for restructuring their liabilities. We will check what the problem is, we will collect necessary information and together we will develop professional materials for leasing companies.
The restructuring principles offered by MGW can be summed up in several easy guidelines:
Do not sweep your problems under the carpet – leasing companies are usually open to negotiate the repayment schedule, if they see the beneficiary wishes to work out an agreement.
Do not spice up the reality – the truth will always come out, and too optimistic assumptions will bring the problems back. It is better to agree on the longer restructuring period, smaller liabilities, etc. right from the start rather than go through the same process all over again.
Think of the worst scenario – the assumptions should be achievable even if the situation continues to deteriorate.
Ensure that the documents look professional – the better selection of documents, the better approach of the companies to the request you make.
Review the restructuring proposal you are made – unfortunately, you cannot be always sure that your entire request will be granted. Leasing companies do not employ specialists only, and sometimes their assessment of risk is unclear but they adjust their decisions just to that. You should not accept something that you are convince is not doable.
If you start to get in trouble, do not wait for the troubles to go away. Start fighting back while your negotiating position is still high. It is much harder to negotiate when the agreement was terminated rather when you report a problem yourself. Leasing companies live on selling money, they do not care about collecting equipment that they will have to cash later on.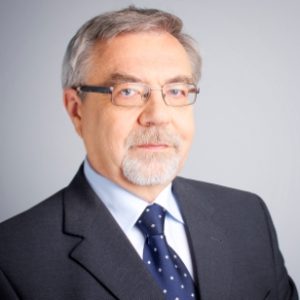 Jarosław Melon
Product Manager
---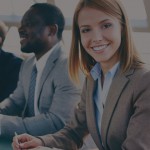 Ewa Robakiewicz

Senior Consultant